VOLTAIRE HAS BEEN DESIGNED TO BE ON A HUMAN SCALE.
_______
Living in a city as beautiful as Brussels is not like living anywhere else. With its magnificent neo-classical, art deco and modernist buildings, its vast and peaceful parks, the Avenue Voltaire is one of the most beautiful streets of this exceptional city.
And for lucky tenants whether single, couples, young families… This is why there is such a choice of apartment types – ground floor with access to the gardens, upper floors with the views… large, small, one, two or three bedrooms. And all, thanks to the exceptional attention to resolutely modern and human architecture, bathed in natural light. A small balcony, a large terrace, a private garden... Once again, it's your choice.
High quality finishing levels such as parquet flooring and a fitted kitchen with Siemens appliciances, offer you a high living standard. Thanks to triple glazing, photovoltaic panels, high performance insulation and dual flow heat exchanger, you can save up on your monthly energy budget. And each apartment comes with a private car-parking.
Move into you new apartment this summer. Visit our show apartment and make your choice.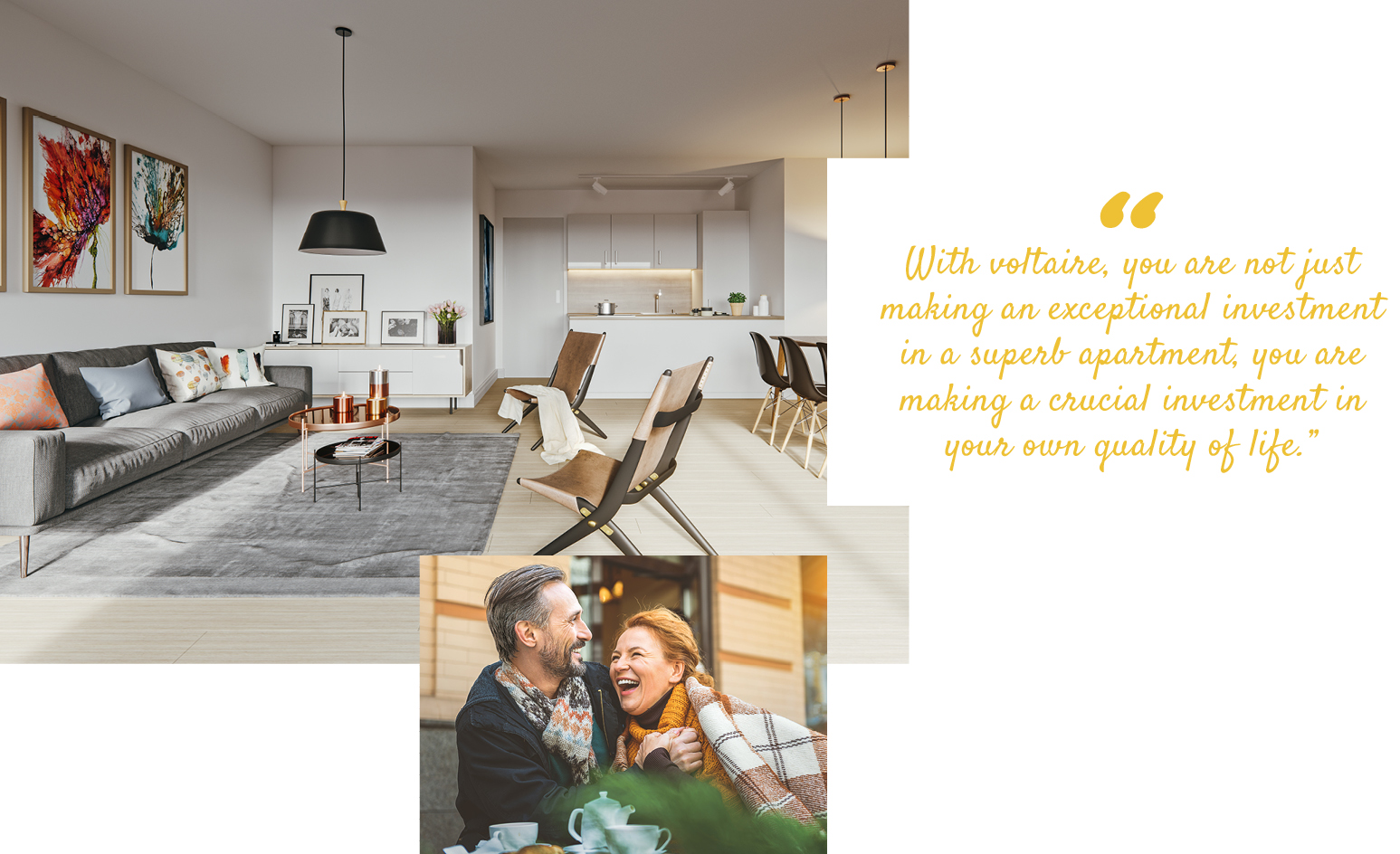 Please fill in your details and we'll contact you for an appointment.